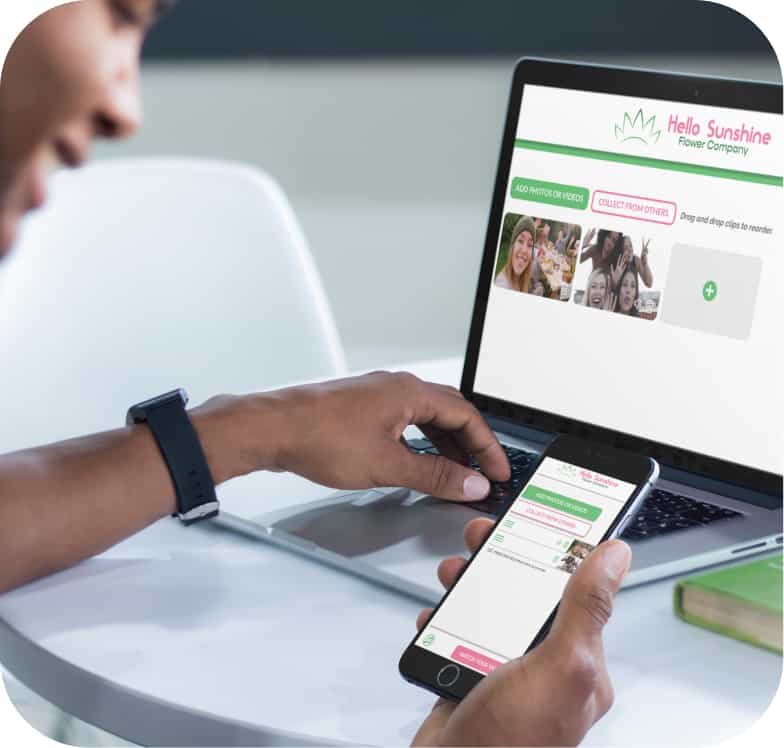 Your Brand is Center Focus
The User Experience for Video Creation and Viewing is all Branded for you.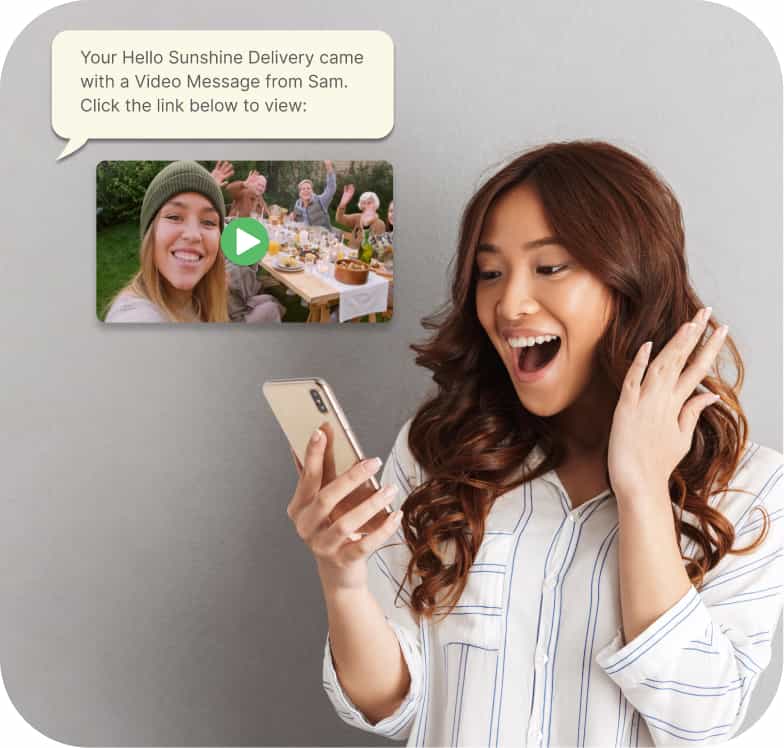 Lasting Impressions
Give your Customer's Recipient something longer lasting than a gift receipt.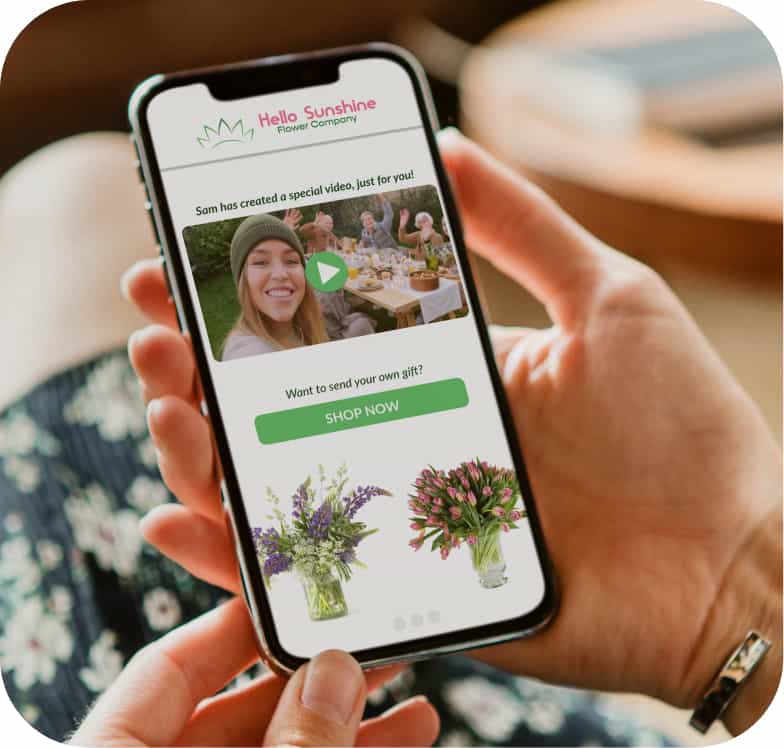 Add to your Sales Funnel
Put Gift Recipients into your sales funnel. Implement a Shop CTA, driving further positive traffic towards your site after the first purchase.